Brendan Fraser Splits From Wife
Alot of people are going to be talking about this, and I'm totally a Brendan fan. I really don't have any place to say this, but I did want to put this out here: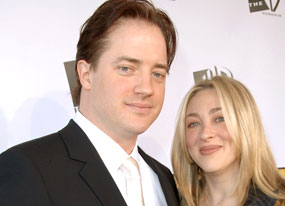 Divorce is pretty terrible for everybody involved. I know that you've got a lot of stuff on your plate right now, but I want you to know there are people who are keeping you and your family in our thoughts and prayers. I am so sorry to see your relationship go down the drain, but if you can always keep your children happy, I hope that you can find happiness as well.
Terri